Pet Nutrition Advice for a Healthy Life
Our animals' diet is extremely important to their general health and well-being. At The Pet Food Market, our animal nutrition guidance in Bonita Springs strives to empower animal lovers to provide their pets with a high-quality diet throughout each phase of life. Proper nutrition can help improve many health-related problems including; food intolerances, pet food allergies, increased weight gain or weight management, nutritional insufficiencies, pet diabetes, skin and coat disorders, kidney disease, irritable bowel syndrome, and poor immune response. Nutritional needs for pups and kitties vary as a result of many factors including age, size, breed, exercise levels, health, and more, as a result, a one-size-fits-all solution to nutrition will not work. Our team can counsel you on which foods will be suitable based on your animal's necessities, quantity to feed, and what to look out for on animal food labels.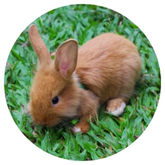 Small Animal Nutrition
If you're a proud pet owner of a bunny, mouse, ferret, or reptile, our experienced staff can assist you with their nutritional questions as well. We will more than happy to speak with you about your animal's diet and whether the addition of animal nutritional supplements might be beneficial.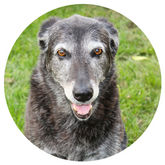 Senior Pet Nutrition
When a cherished animal gets older, their eating habits and dietary requirements can adjust too. As a general guideline, animals are regarded as elderly when they've arrived at one-half of their expectation of life. If a senior animals' exercise and metabolic levels decline, it may be time to decrease their caloric consumption to help prevent obesity as the extra weight is just as unhealthy for animals as it is for people.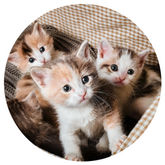 Puppy and Kitten Animal Nutrition
Puppies and kittens necessitate suitable nutrients and calories in order to help them grow. That being said, the very same strategy that works for a smaller breed puppy, such as a Maltese, would not be ideal for a large breed, such as a Rottweiler.

Nutrition for Working Dogs
Stage show and working dogs have special dietary needs. Generally, working dogs are larger breeds such as an Akita, a Mastiff, or a Newfoundland that are specifically bred to perform tasks like sledding or herding. To perform their best, these dogs need a high-performance pet food that helps keep them working at top productivity. Depending on the amount of work, working dogs may require 1.5 to 2.5 times the volume of food as a sedentary pet, and if the dogs are doing work in high conditions, the volume of food needed increases even more.

Nutrition for Pregnant/ Nursing Dogs
First-rate nutrition sets the stage for a thriving breeding and pregnancy. Maintaining nutrition and bodyweight before, during the course of, and after pregnancy is essential to the wellness of the momma dog and her young pups. Malnourishment caused by inadequate nutrient consumption can lead to miscarriages or health problems. While lactating, energy needs increase and are directly proportional to milk generation, which subsequently is directly corresponding to the number of nursing pups.

Giant Breed Animal Nutrition
Large breeds such as Mastiffs and Great Danes have unique nutritional requirements. Large dog breeds necessitate well-defined amounts of essential nutrients to fulfill their growth requirements. Large breed puppies need a food produced to ensure proper bone and muscle development and the right amount of energy so they can develop to their optimal growth potential without developmental concerns.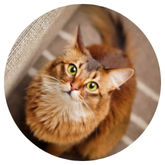 Cat Nutrition
Cat nutrition is closely connected to overall wellness, and a cat's diet can even help improve a variety of issues including common allergies, hyperparathyroidism, and food intolerances. Obesity is also a growing issue and overweight cats are at risk for a whole multitude of problems such as arthritis, diabetes, hypertension, breathing problems, renal disease, heart disease, and a life expectancy lessened by as much as 20%. Kitties are obligate carnivores which means that the best diet for cats is one high in protein and low in carbohydrates. No matter if your cat is dealing with a weight problem or requires a unique diet in conjunction with healthcare maintenance and treatment, our staff will counsel you on the various nutritional options that are available to cat parents. Don't be reluctant to get in touch with us if you have any questions about finding the purrrrrrfect cat diet.
Come visit our pet supply store in Bonita Springs, FL specializing in quality food, treats, and supplies for cats and dogs.